Focus and Scope
International Multilingual Journal of Language Art (LA) is an open access and double blind peer reviewed journal published in Iran. The main objective of LA is to provide a platform for the international scholars, academicians and researchers to share the contemporary thoughts in the fields of linguistics and languages and to know what is going on in other languages. All scientific publications are assigned DOI.

LA aims to promote interdisciplinary studies in linguistics and languages and thus become the leading international journal in linguistics and languages in the world.
We think to "a situation in future where the language is neither 'one' nor 'many' but both at the same time". We believe that "English may simplify because it is spreading. But it is spreading because it is expressive and useful. Most of the world's languages would love to have the problems that English has". And in future languages will have more similar words that means they will be more similar to each other than today.

LA publishes original papers and review papers in the Linguistic fields of: 
Anthropological Linguistics
Applied Linguistics
Cognitive Science
Computational Linguistics
Discipline of Linguistics
Discourse Analysis
Forensic Linguistics
General Linguistics
Genetic Classification
Historical Linguistics
History of Linguistics
Language Acquisition
Lexicography
Ling & Literature
Linguistic Theories
Morphology
Neurolinguistics
Philosophy of Language
Phonetics
Phonology
Pragmatics
Psycholinguistics
Semantics
Sociolinguistics
Syntax
Text/Corpus Linguistics
Translation
The journal is published in both print and online.
Section Policies
Article
| | | |
| --- | --- | --- |
| Open Submissions | Indexed | Peer Reviewed |
Review
| | | |
| --- | --- | --- |
| Open Submissions | Indexed | Peer Reviewed |
Peer Review Process
LA uses double blind peer reviewed system: the reviewers' identities remain anonymous to authors, and the reviewers can not see authors' identities. And journal have a policy of screening for plagiarism before sending articles to reviewers; so just article which has 82% originality or more than it can send to reviewers.
Peer Review / Responsibility for the Reviewers
As an editor or a reviewer you are requested to find out about the originality of the manuscript you are urged to review. Therefore, it is recommended that you also see the Author Guidelines and Polices page to see which points authors should take into consideration prior to submission of their papers for the publication.
Although reviewed articles are treated confidentially, reviewers' judgments should be objective. Reviewers should have no conflict of interest with respect to the research, the authors and/or the research funders, and reviewers should point out relevant published work which is not yet cited. 

Editorial Responsibilities
Editors have complete responsibility and authority to reject/accept an article. Editors should have no conflict of interest with respect to articles they reject/accept, only accept a paper when reasonably certain, when errors are found, promote publication of correction or retraction,  and preserve anonymity of reviewers.

Publication Frequency
It is a quarterly journal will be published in (February, May, August, November)
Open Access Policy
This journal provides immediate open access to its content on the principle that making research freely available to the public supports a greater global exchange of knowledge.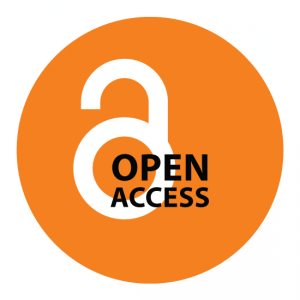 Archiving
This journal utilizes the LOCKSS system to create a distributed archiving system among participating libraries and permits those libraries to create permanent archives of the journal for purposes of preservation and restoration. More...
The journal also utilizes the National Library of Iran and electronic library of Russia, Institute for Humanities and Cultural Studies ihcs, civilica, magiran, Research Bib to distribute and archive the journal contents among participating libraries, authors, and readers and permits them to create permanent archives of the journal for purposes of preservation and restoration. 
In addition, authors are allowed and suggested to archive the final published version of their articles in any open access repositories.
Index
This journal has been indexed and abstracted in the following databases;
DOAJ             
Google scholar, 
Linguist list,      
Ihcs                 

Research Bib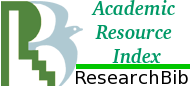 magiran          
The University of Illinois        

РИНЦ              
CIVILICA          
ESJIndex          
DRJI               
SIS                
tei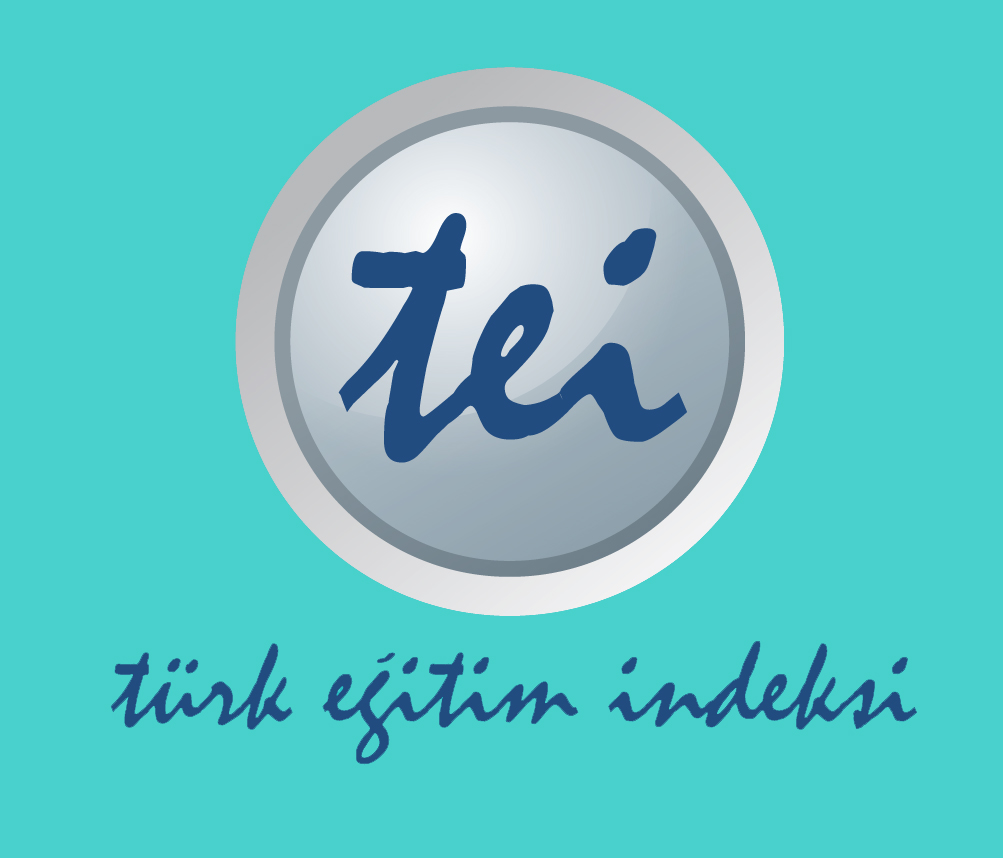 ISI                 
oajournals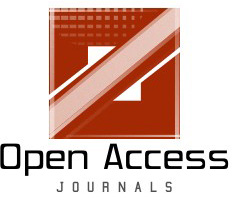 Under evaluation:
Thomson Reuters    

SJIF 2016                 
 OAJI                        
ASJ                            

SCOPUS                     
COSMOS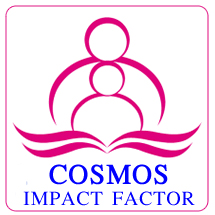 IFJ                                

Article Processing Charges
There is No charge for electronic version and also there are no submission charges. Just as option for whom they are interested to get Hard copy, A minimal fee (30$ to 40$) is applied to cover the printing, packaging, handling, and postal delivery of the journal volume. It depends to author's location and how far is it from Shiraz (Iran).
Complaints Policy
This procedure applies to complaints about the policies, procedures, or actions of the LA's editorial staff. We welcome complaints as they provide an opportunity and a spur for improvement, and we aim to respond quickly, courteously, and constructively.  Please write your complaint with journal title, vol. no., issue no., paper ID, paper title, page no. 

Our definition of a complaint is as follows:
The complainant defines his or her expression of unhappiness as a complaint.
We infer that the complainant is not simply disagreeing with a decision we have made or something we have published (which happens every day) but thinks that there has been a failure of process - for example, a long delay or a rude response - or a severe misjudgment.
The complaint must be about something that is within the responsibility of the Journal of Language Art - content or process.
 
Journal of Language Art are aware of the complaints stated below:
Authorship complaints
Plagiarism complaints
Multiple, duplicate, concurrent publication/Simultaneous submission
Research results misappropriation
Allegations of research errors and fraud
Research standards violations
Undisclosed conflicts of interest
Reviewer bias or competitive harmful acts by reviewers
 
Policy for Handling Complaints 
If the Journal receives a complaint that any contribution to the Journal infringes intellectual property rights or contains material inaccuracies, libelous materials or otherwise unlawful materials, the Journal will investigate the complaint. Investigation may include a request that the parties involved substantiate their claims. The Journal will make a good faith determination whether to remove the allegedly wrongful material. A decision not to remove material should represent the Journal's belief that the complaint is without sufficient foundation, or if well‐founded, that a legal defense or exemption may apply, such as truthfulness of a statement in the case of libel. Journal should document its investigation and decision. We strive to ensure that Journal of Language Art is of the highest quality and is free from errors. However, we accept that occasionally mistakes might happen.

Editorial Complaints Policy
The Managing Editor and staff of Journal of Language Art will make every endeavor to put matters right as soon as possible in the most appropriate way, offering right of reply where necessary. As far as possible, we will investigate complaints in a blame-free manner, looking to see how systems can be improved to prevent mistakes occurring.

Guiding Principles
Our general approach to complaints is that they are a rare but inevitable part of a process that involves putting together complex material at great speed. We accept that we make mistakes and try to treat all complaints with urgency, however small. We believe that timely solutions can prevent problems escalating. All substantial errors and complaints are referred to senior executives within the editorial staff as a matter of course.
The procedure outlined below aims to be fair to those making complaints and those complained about. All complaints will be acknowledged (within three working days if by email). If possible a definitive response will be made within two weeks. If this is not possible an interim response will be given within two weeks. Interim responses will be provided until the complaint is finally resolved. If the complainant remains unhappy, complaints should be escalated to the editor, whose decision is final.

How to Make a Complaint
Complaints about editorial content should be made as soon as possible after publication, preferably in writing by email to: journalhz@gmail.com. You can also use Telegram to talk with us on @Mahdimb1 and ask to speak to the consulting editor of the journal you wish to complain about. 
((Although we are not yet a member of COPE but in publication ethics we respect and follow COPE rules.))
publication ethics
• Editorial Responsibilities

- Editors (Associate Editors or Editor in Chief) have complete responsibility and authority to reject/accept an article.

- Editors are responsible for the contents and overall quality of the publication.

- Editors should always consider the needs of the authors and the readers when attempting to improve the publication.

- Editors should guarantee the quality of the papers and the integrity of the academic record.

- Editors should publish errata pages or make corrections when needed.

- Editors should have a clear picture of a researches funding sources.

- Editors should base their decisions solely one the papers importance, originality, clarity and relevance to publications scope.

- Editors should not reverse their decisions nor overturn the ones of previous editors without serious reason.

- Editors should preserve the anonymity of reviewers (in half blind peer review journals).

- Editors should ensure that all research material they publish conforms to international accepted ethical guidelines.

- Editors should only accept a paper when reasonably certain.

- Editors should act if they suspect misconduct, whether a paper is published or unpublished, and make all reasonable attempts to persist in obtaining a resolution to the problem.

- Editors should not reject papers based on suspicions; they should have proof of misconduct.

- Editors should not allow any conflicts of interest between staff, authors, reviewers and board members.

- Editors must not change their decision after submitting a decision (especially after reject or accept) unless they have a serious reason.

• Publishing Ethics Issues

- All editorial members, reviewers and authors must confirm and obey rules defined by COPE.

- Corresponding author is the main owner of the article so she/he can withdraw the article when it is incomplete (before entering the review process or when a revision is asked for).

- Authors cannot make major changes in the article after acceptance without a serious reason.

- All editorial members and authors must will to publish any kind of corrections honestly and completely.

- Any notes of plagiarism,fraudulent data or any other kinds of fraud must be reported completely to COPE.

• Publication and Authorship

- All submitted papers are subject to strict peer-review process by at least two international reviewers that are experts in the area of the particular paper. Reviewers are being selected by Associate Editors and Editor in Chief. Author also can propose reviewers for some journals and article types.

- The factors that are taken into account in review are relevance,originality, readability, statistical validity and language.

- The possible decisions include acceptance, minor revisions, major revision or rejection.

- If authors are encouraged to revise and resubmit a submission, there is no guarantee that the revised submission will be accepted.

- Rejected articles will not be re-reviewed.

- The paper acceptance is constrained by such legal requirements as shall then be in force regarding libel, copyright infringement and plagiarism.

- No research can be included in more than one publication, whether within the same journal or in another journal by the same language.

• Authors Responsibilities

- Authors must certify that their manuscript is their original work or translation.

- Authors must certify that the manuscript has not previously been published elsewhere ,or even submitted and been in reviewed in another journal.

- Authors must participate in the peer review process and follow the comments.

- Authors are obliged to provide retractions or corrections of mistakes.

- All Authors mentioned in the paper must have significantly contributed to the research. Level of their contribution also must be defined in the "Authors Contributions" section of the article.

- Authors must state that all data in the paper are real and authentic.

- Authors must notify the Editors of any conflicts of interest.

- Authors must identify all sources used in the creation of their manuscript.

- Authors must report any errors they discover in their published paper to the Editors.

- Authors must not use irrelevant sources that may help other researches/journals.

- Authors cannot withdraw their articles within the review process or after submission, or they must pay the penalty defined by the publisher.

• Peer Review/Responsibility for the Reviewers

- Reviewers should keep all information regarding papers confidential and treat them as privileged information.

- Reviews should be conducted objectively, with no personal criticism of the author. No self-knowledge of the author(s) must affect their comments and decision.

- Reviewers should express their views clearly with supporting arguments in 500 to 1000 words or filling the review form.

- Reviewers may identify relevant published work that has not been cited by the authors.

- Reviewers should also call to the Editor in Chiefs attention any substantial similarity or overlap betw